BRITTANY WOODARD
Dean of Education
Brittany Woodard discovered both yoga and Ayurveda at California State University, Long Beach as an Anthropology major, where she grew curious about mind/body connections and spirituality and their effect on health.  Since then, she has studied and taught… 
DR. ABDURAHAMAN POILAN
Ayurvedic Lead Teacher
Dr. Abdurahaman Poilan started P.V.A. Ayurvedic Multy Specialty Nursing Home at Kannur (South India) in the year 1994, which is a leading Ayurvedic treatment and training centre. An experienced Doctor, research scholar in the field of yoga therapy and meditation…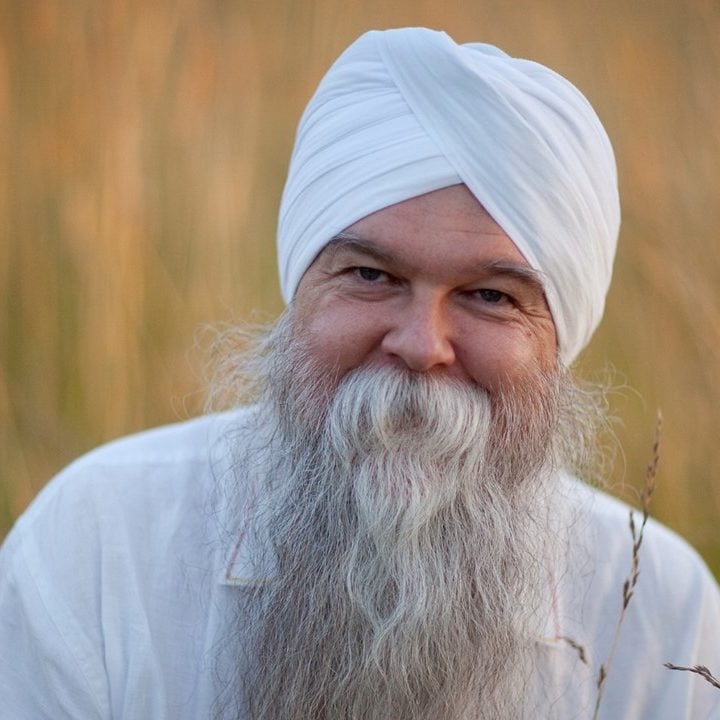 KARTA PURKH SINGH KHALSA, A.D., D.N.-C., R.H.
Ayurvedic Herbology
KP Khalsa, A.D., D.N.-C., R.H., is an herbalist, nutritionist, yoga teacher and educator who has been making holistic health approaches palatable to the modern mind for over 40 years. He was the herbal apprentice of an Ayurvedic master, Yogi Bhajan, for thirty-two years…
KAYA MINDLIN, CYT, AWP
Ayurvedic Nutrition
After encountering yogic teachings in 1999, Kaya abandoned academia and launched over a decade of retreat, tutelage and formal training in Vedic tradition. An IAYT accredited Yoga Therapist, Ayurvedic Practitioner and Teachers' Teacher, she's…
Marek Sawicki, BA. C-AP. C-IAYT, LMBT, e-RYT 500
Ayurvedic Lead Teacher
Marek Sawicki is a professional instructor and highly trained, experienced clinician in the fields of Ayurvedic Medicine, Yoga Therapy and Medical/Orthopedic Massage with over two decades of experience in his successful private healthcare…
Amy Uma Thompson BA. C-AP, LMBT, CAPPD.
Prenatal & Natal Ayurveda
Uma Thompson is a Certified Ayurvedic Practitioner, Pancha Karma Clinician and Ayurvedic Postpartum Doula. She is also a Licensed Massage Therapist and Certified Yoga Instructor and Herbalist. She has been practicing holistic health care for almost two decades with…
DR. ABDURAHAMAN POILAN
Ayurvedic Lead Teacher
Dr. Abdurahaman Poilan started P.V.A. Ayurvedic Multy Specialty Nursing Home at Kannur (South India) in the year 1994, which is a leading Ayurvedic treatment and training centre. An experienced Doctor, research scholar in the field of yoga…
MERCEDES GRANT, RYT
Re-framing Addiction with Ayurvedic Yoga Therapy
Mercedes CA Grant is the founder of Badasana and the creator of the Re/Framing Addiction program. She holds over 500 hours of certified yoga training through Karma Teachers College, Yoga Veda…
Lucy St John
Vedic Knowledge
After experiencing Unity consciousness in India, Lucy began to practice yoga in 1998. She learned Vedic knowledge from a student of the Shankaracharya lineage. She is a yoga teacher, continuing education provider and…
RAFFAELLA BREARE
Online Student Support
Founder and director of The Balanced Yoga studios, with over 1000 hrs of certified training in Hatha Yoga, Children's Yoga, Advanced Yoga Studies, Yoga Therapy for Chronic Lower Back Pain and Sciatica, Sound Healing, Reiki Master, Thai Yoga Massage…
Andy Betancourt
Founder
Andy is the founder and director of Yoga Veda Institute.  Andy's deep understanding of the inner workings of the human mind and behavior help him to guide you into a journey of self-healing. He believes deeply in the philosophy of Yoga and its real meaning…
We are Yoga Veda Institute—extended to the world for every type of learner & truth seeker. Our students come to us from every time zone, every culture and career background, every age from 18 to 89.
They have one thing in common: the motivation to take the next step in their lives.
We place student success at the heart of everything we do. Whatever your goal, we want to support your progress. With our open enrollment policy, any student with the motivation to enroll is welcome in our courses.