JOIN THE COMMUNITY
Download the Yoga Veda Institute app and join a conscious community of likeminded, heart centered yogis to share your questions, insights, and experience with a global community.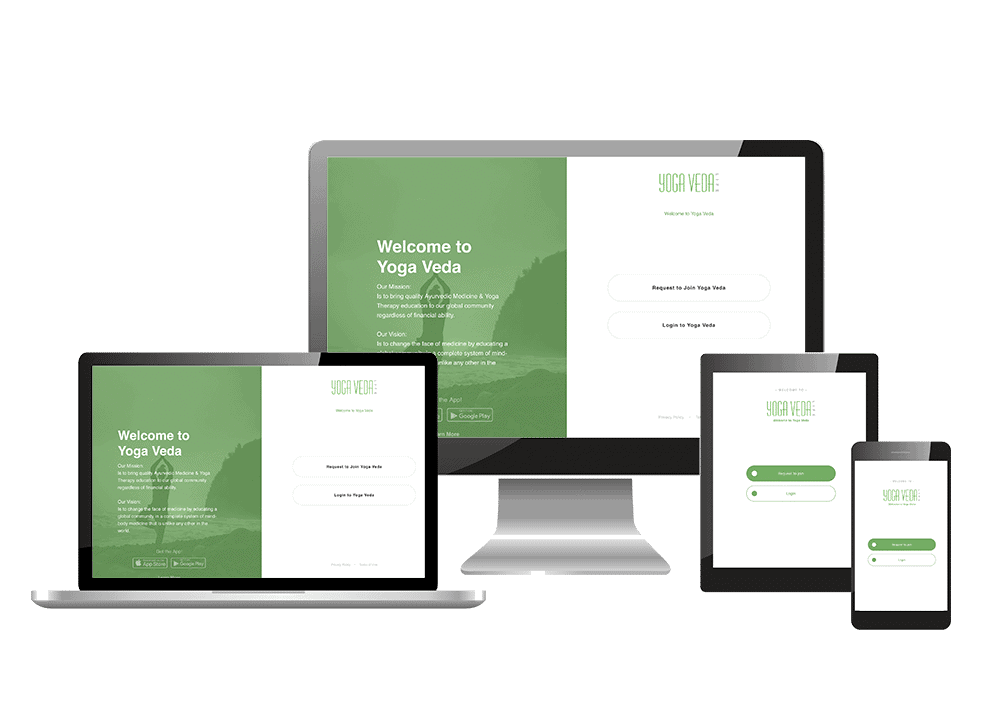 GET STARTED WITH YOGA VEDA
Get exposure to and educated  on the curriculum we offer.  Discover what sets this Ayurvedic school apart from others.  Get a sense of what Yoga Veda Institute's values, our mission, and vision.  And get a  feel for Yoga Veda  Institute and if we are the right fit for you.
SISTER SCIENCE : BEYOND ASANA
You've done all the self study and now it's time for some guidance and community sharing.  Receive a certificate of completion and a spiritual awakening to the truths that lie in the teachings of Ayurveda.
Recognition
Yoga Veda Institute is listed as a private, post-secondary religious institution with the Florida Department of Education and "meets the requirements found in Section 1005.06(1)(f), Florida Statutes and Rule 6E-5.001, Florida Administrative Code and is not under the jurisdiction or purview of the Commission for Independent Education and is not required to obtain licensure."
Yoga Veda Institute offers students educational programs in the areas of Ayurveda and Yoga that prepare students for vocations such as minister of yoga (Siromani of Yoga), Ayurvedic counselors or professionals (Ayurvedic Health Counselor, Ayurvedic Practitioner), Vedic educators (Ayurvedic Yoga Therapist) or otherwise as Ayurvedic social workers in a related field.
Yoga Veda Institute is a supporting member school of the International Association of Yoga Therapists.
Yoga Veda Institute is a supporting member school of the National Ayurvedic Medical Association and our Ayurvedic Practitioner program has been reviewed and is recognized as providing training at the professional membership level of Ayurvedic Practitioner.