Mentorship 
Pre Approved Providors
K.P. Khalsa
Ayurvedic Doctor
Karta Purkh Singh Khalsa, Yogaraj (Ayurveda), A.D., D.N.-C, R.H., has over 45 years of experience in holistic medicine. Khalsa is President Emeritus of the American Herbalists Guild, director emeritus of the National Ayurvedic Medical Association, and is a respected teacher, writer and lecturer.
Khalsa is a state certified dietitian-nutritionist and nationally registered herbalist, nationally certified massage therapist, a certified education provider for The National Certification Board for Therapeutic Massage and Bodywork and the Florida State Board of Massage Therapy and senior editor for Natural Medicines.
Dr. Abdul Rahman Poilan
Ayurvedic Doctor
Dr. Abdurahaman poilan, BSc, BAMS, MD, PGDG & C hails from a traditional ayurvedic family with a heritage of over 175 years. He completed his BAMS at Kottakkal Aryavaidyasala. He has a experience of 36 years in the field of Ayurveda.
Dr. Poilan is a reputed speaker on international level with invitations to more than 20 countries. He did workshops and patient consultations in these countries.
He has visited 20+ countries to conduct ayurvedic seminars and consultations. He is a well-versed doctor in the treatment of many people from many countries. He has won the hearts of thousands of his students and patients around the world.
Dr. Irfan Poilan
Ayurvedic Doctor
Born in the family of renowned physicians he was brought up under the shadow of ayurveda. He hails from a traditional ayurvedic family with a heritage of over 175 years. Dr Irfan Poilan is an Ayurvedic Doctor practicing at PVA Ayurvedic Hospital. He has guided to develop many herbal products. He gives Consultations, Seminars, Workshops and Classes on regular basis.
He is currently pursuing his research in Single drugs on Ayurveda.
He is interested in herbs and basic principles in ayurveda. Ayurvedic courses started under the guidance of Dr Abdul Rahman Poilan in 1998 is still continuning with more updated syllabus and practical sessions which is now carried out under the supervision of Dr Irfan.
Dr. scott roos
Ayurvedic Practitioner
Teacher Scott learned Ayurveda at both the Wellpark College of Natural Therapies in New Zealand and the Ayurvedic Institute in New Mexico with Dr. Vasant Lad.  He learned Jyotish from years of study with master Jyotishi Hart DeFouw, and completed his 500 Viniyoga teacher training with Gary Kraftsow in the Vinyoga tradition of Krishnamacharya.  In addition to studying Sanskrit at the Ayurvedic Institute and at the Vedic Vidya Institute, Teacher Scott studied upper division Sanskrit at UC Berkeley for two years.  He also studied Yoga Sutras and Yoga Philosophy with Hart DeFouw, Gary Kraftsow, Chase Bossart, and Srivatsa Ramaswami. 
Teacher Scott has been practicing Yoga, Ayurveda, & Jyotisha and has been teaching these subjects along with Sanskrit and Yoga Philosophy for over 19 years.
Chelynn Tetreault
Ayurvedic Doctor
Chelynn Tetreault is a NAMA certified Ayurvedic Doctor, Clinical Ayurvedic Specialist, Board Certified Licensed Massage Therapist. Dr. Tetreault Specializes in female health, reproductive health, fertility, pre-natal, post natal care, infant, child care and Pancha Karma. Chelynn has a flourishing practice, Lotus Ayurveda and Ayurvedic retreat/Pancha Karma Center, in Haydenville, MA.
Dr. Tetreault has an unique ability to blend both practical and authentic traditional approaches to female health and spirituality. She offers Ayurvedic and Spiritual counseling. Chelynn also supervises clinical interns for the largest Ayurvedic school in the United States.
Vishnu Dass
Ayurvedic Doctor
Vishnu Dass is an Ayurvedic Doctor, clinical herbalist, respected author and educator with over two decades of full-time clinical experience, mentoring
and teaching. He has trained under the guidance of Dr. Vasant Lad and graduated from the Ayurvedic Institute in Albuquerque, NM. During and after his training he worked at Panchakarma Department of the Ayurvedic Institute under Dr. Lad's supervision.
He is the owner and director of Blue Lotus Ayurveda panchakarma clinic in Asheville, North Carolina. His years of clinical experience and knowledge of traditional herbal medicine combined with massage therapy, nutrition, yoga and meditation are woven together in his practical and inspired teaching style. He is the author of Ayurvedic Herbology East & West: A Practical Guide the Ayurvedic Herbal Medicine. Since 1992, he has been a student of Sri Baba Hari Dass and maintains a deep interest in yoga and yoga philosophy and its practical integration into Ayurveda.
Marek Sawicki
Ayurvedic Practitioner
Marek Sawicki is a highly trained international educator and experienced clinician in the fields of Ayurvedic Medicine, Yoga Therapy and Medical/Orthopedic Massage. He has over two decades of experience in his successful private healthcare practice Living Alchemy Ayurveda, in Asheville, NC and over 9000 contact hours of teaching college/private school level programs in the Southeast region and internationally.
Over two decades of college level/private school and workshop teaching contributes to his effective, comprehensive, passionate presentations inspiring students to love and value their education and choice of serving through the art of healing.
Terra Rafael
Ayurvedic Practitioner
Terra Rafael is a positive and inspirational holistic women's health practitioner, writer, and instructor on women's health, focused on helping women find balance and guiding practitioners to creatively utilize effective tools for women's health. 
Practice Experience 
Certified Ayurvedic Practitioner – over 15 years
Direct Entry Midwife – over 15 years (retired 2004)
Maya Abdominal Therapist – over 14 years
Flower Essence Therapist – over 15 years
Justisse Body Literacy Advocate – over 9 years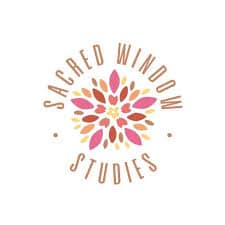 Sacred Window Studies
Ayurvedic Practitioner
The Center for Sacred Window Studies was born out of the commitment to bring further into the world the teachings of Ayurveda and Postpartum Care. They recognize a real need for parents and babies to reconnect to these ancient concepts, which can address common difficulties postpartum.
Each team member from the Center for Sacred Window Studies came to this work through contact and study with the late Ysha Oakes, who founded the original Sacred Window School.  Her wisdom and heart informed so many, and we honor her work and her memory.
Margo Bachman
Ayurvedic Practitioner
Margo Bachman, L.Ac.,DOM, is a a Board Certified and Licensed Acupuncturist, Clinical Herbalist, Doctor of Oriental Medicine and Ayurvedic Practitioner.  She is also the author of Yoga Mama Yoga Baby.
While Margot specializes in women and children's health, she also treat a wide range of other health concerns. Margot offers acupuncture, herbal medicine, cupping and other Oriental medical modalities, Ayurveda, and yoga therapy & meditation.