Project Seva
People Helping People
The Project Seva Platform 
When you connect with a Seva Provider you are getting a needed service and helping to support our global community of lightworkers who have found themselves without income during this time.
Times are tough. The need has developed for more online interaction.  Many of our Seva practitioners have found themselves without work for the foreseeable future.  Donations are encouraged and welcome.  For some of our Seva contributors this platform is their only source of income. 
Give where you can, if you can, when you can.  
Healing Circle Facillitation
We spend a lot of time working on ourselves in this community, but this circle is to join collective consciousness to release something into being, and by doing so allowing it to heal ourselves. The rest of the circle represents not only community, but a receptacle for change. As I would moderate this, there is no cross-talk, no nodding, no reactions. Only emission and receiving. An hour would be ideal for this work and if there is time, the circle can close in meditation.
Kundalini Yoga
Kundalini Yoga is the yoga of awareness, available to all levels of experience. In this 1 hour and 30 minute class, we will explore ourselves in order to transcend. Teaching will include breathing technique, mantra, mudras and physical movement to cultivate and explore that within us and connect to the larger divinity around us.
Alexandra Amato (Indra DevPriya Kaur) 
Mindfulness 
If you are looking to tap into a more mindful awakening through meditation, journal therapy, reading elevation, please reach out to me. We will uplift our energy and vibe together.
Nia 
Energy Medicine
My programs help to release what is no longer serving you and then imprint an upgraded frequency code into your body.
Sacred Rose Healing
Accounting and Tax Preparation
Accountant and tax professional with over 10 years of experience doing personal taxes and 6 years of experience doing business taxes. Available to help with your tax preparation and accounting needs.
Amber Peitzmeier
Biology Teacher
Answer questions or come up with science-based activity ideas. All are welcome to join the science support group to help parents trying to come up with science activities to do with their kids.
Casey
English as a Second Language
ESL Teacher for children.
Amanda Adkins
Hypnotherapy and Mindfulness
Join our Group Hypnotherapy Experience from anywhere on our gorgeous planet to experience a guided group hypnotherapy session via zoom. Connect with your guides and/or explore a past life. Depending on group size, we will take a few minutes to share experiences afterward as well. Fun fact: Did you know we are in a hypnotic state approximately 7 times per day? It is a natural state of relaxation, and a perfect brain-wave place to find some reprieve from the upheaval around us.
Beth Brewer
Women's Health – Lymphatic and Immune Support
Consultations for keeping your immune system strong. Experience as an MS in Integrative Nutrition, Ayurvedic Health Counselor, and certified Lymphatic Therapist. The lymph system is a key (and under-recognized) aspect of immune system resilience. One-on-one consultants can be the most individualized, but group classes could also be of benefit.
 Caitlin Berard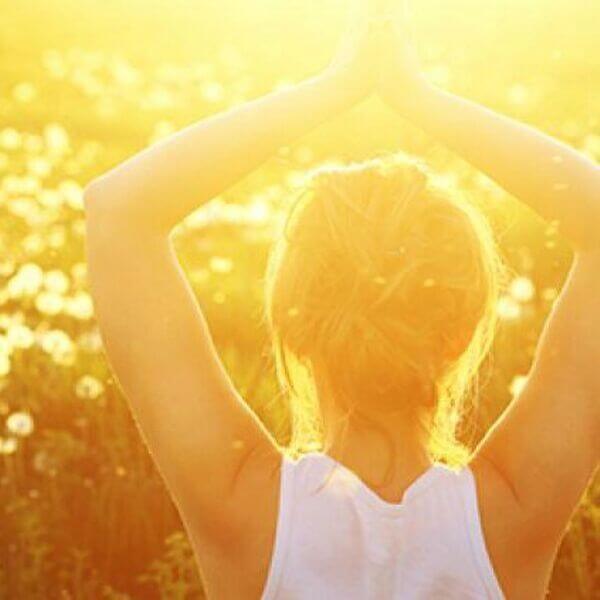 Past Life Therapy
Energy and Reiki worker also specializing in EFT & TFT, hypnosis, and past life therapy sessions.
Ashley Forester
Restorative, Gentle Yoga and Mediation
Guided meditations along with restorative and gentle yoga and tarot and numerology readings.
Katalia
Mentoring Mamas 
Guide parents through their birth, postpartum and conscious parenting and provide positive discipline tools when needed. All is done through talking, using mindfulness tools, birth art, and more.
Rosy Ramirez
Teaching Kindergarten – University; Teaching ESL
Master's in Education, Certification in TESOL, and National Geographic Certified Educator offering tutoring time for any students who may need it. Age, level, and grade do not matter, I just need to know a head of time, what the content is so we can have a great session. Available for one on one sessions as well as group sessions.
Shawnice
Unleash the Power of Breath
Pranayamic breathing practices enrich and vitalize body organs with life stimulating Prana (OXYGEN). Pranayama aids flushing out toxins from from the body. The aim of Pranayama is to tune the body & mind to a high state of sensitivity, so that consciousness can shine through our mind and body.
Sugan Manian
EFT – Emotional Freedom Technique
Release stress through EFT emotional acupressure.
Personal Training and Health Coach
Certified Personal Trainer and Health Coach helping people develop workout plans they can do at home and creating healthy diet plans.
Drew
Teaching Yoga
Yoga Nidra is the deepest relaxation and said to be more restful than 8 hours of sleep. My program will take you through a guided meditative relaxation to calm your nerves, your thoughts and your body.
Shweta
Gentle, Restorative, Womb Dance and Meditation
Womb Yoga Dance Movement is inspired from Ancient Kemetic (Egypt) Tobias women with uterine (womb) rejuvenation and detoxification, emotional harmony, mental clarity and maintaining a peace fulfilled life.
Vinyasa Yoga and Guided Meditations
Need to move, to release stress through your bodily movements? Come dance with me on the mat. This program of asana is fluid, flowy, dance-like, delicious and empowering. The poses can be challenging for those who want it but modified as well. Add to that breath work, mudras, mantras, and this practice will melt your stress away. In need of stillness? This program can guide you through a rejuvenating and blissful meditation. Consider it your mental vacation.
Emerald Skye Chaney
Holistic Healing
Energy medicine including Aromatherapy, Yoga, Guided Meditations, Art, Reiki, and Crystal Healing helps to improve energy flow, can enable relaxation, reduce pain and illness symptoms as well as speed up healing. The other healing modalities like yoga will help both the mind and physical health. 
Shannon Di Pietro
Holistic Guide
In my Knowing Yourself program, you will discover how love, herbs, teas, breathing exercise, and movement sequences can help awaken you.
Hector Johnson
Teaching Yoga & Supporting 12 Step Recovery
In conjunction with practicing a 12-step recovery program, my classes offer any support through yoga or the 12 steps.
Caoimhe
Ayurvedic Cooking
Cooking can be a meditation, and as a food writer and recipe developer, my programs include teaching Ayurvedic, Mediterranean and Turkish cooking.
Ayse Dilsat Yasar
Teaching Yoga 
Virtual Guided Yoga Classes and help you use this "forced down-time" period to reconnect with your body and health.
Elanie Beckett
Film Making
Our programs are for beginners to help them learn how to write a story and give a guideline and tips for film making.
Nur & Burak Serbest
Autism Interventions and French Language
The programs include helping you with your child with autism and practicing learning to speak French.
Sonia
Licensed Esthetician and Certified Yoga Instructor
As a licensed esthetician and 200-hr certified yoga instructor, I specialize in skincare, waxing, body treatments, studio/private yoga lessons. My programs also include discussions on how yoga and esthetics together form a natural and holistic approach.
Pam Harris
Business Consulting
Programs include working with individuals and businesses who feel stuck and are unclear what to do to change things. By using a combination of Integral Coaching methods and system analysis, we create a holistic view of how my clients see themselves, their world and their businesses. From there, I collaborate with my clients to find the patterns of behavior and systems (or lack their-of) that are inhibiting them from creating the outcome they desire.
David Crisis
Teaching Yoga and Nutrition Counseling
Wellness is wholeness- whole body, whole mind, whole spirit. It is holistic in nature and therefore our approach to healing and creating wellness must be holistic. Soul Science Wellness incorporates nutrition, lifestyle, activity, and spirituality in creating treatment plans to bring clients to their most balanced state of being. Flow and breathe and connect to the body with Vinyasa, slow flow, restorative and yin yoga. Turn off the mind to allow the body to take over through guided meditations and pranayama practices.
Ashley Katzakian
Yoga and Mindfulness Meditation
Group mindfulness or one on one. Participants will go through the mindfulness of the senses and how to practice informally or formally. Art/Sensory based mindfulness with some Journaling. Children/Family yoga as an ongoing class that will focus on one of the virtues or strengths that we can cultivate together to be contributing and happy members of the world and our own families.
Kerry Glasier
Ayurveda Wellness Counseling
My programs include guiding you to better health, healthy weight, healthy hormones, being anxiety-free, cooking healthier meals, having a better routine every day and making good use of herbs and spices.
Rachel Parsan-lalbiharie

Ayurdoula
My program includes creating a healthy routine to bring your body and mind to balance.
Thais Nogueira

Ayurvedic Consultations
Online/virtual consultations. Sessions include individual assessment of imbalances and dietary and lifestyle counseling recommendations based on your unique physical, mental and spiritual constitution.
Prema Shakti
Ayurvedic Wellness Counseling
In our 30-minute session, we will get a clear picture of your vision of wellbeing and current health challenges. You'll leave with three easy steps you can take today to feel better in your body and mind.
Rachel Spillane
Intuitive Counseling and Energy Work (Pure Energy Therapy)
My programs help you release stuck emotions, repressed memories, or trauma through Yoga as set forth in Pantanjali's Yoga Sutra and Divine guidance. I'll assist you as you tune into your body, connect with your breath, and release tension that creates discomfort or chronic pain. Pure Energy Therapy destroys energetic blockages that cause us to remain stuck in dis-ease of the body, mind, and Spirit. It also creates whatever is needed energetically to best create lasting change. Pure Energy is the most effective energy healing modules to bring total balance into the chakras and meridians, and into the body as deep as the cellular level. Pure Energy helps reduce stress and encourages peace and ease by creating a new energetic blueprint for your entire being.
Nikki Nitzband
Teaching Yoga, Chanting, Meditation
My classes and teachings use yoga to help you manage, cope, adjust and surrender to all that life throws at you.
Michelle Hicks – Robinson
Reiki Healer
My services offer distance healing from the comfort of my home to yours, anywhere on the planet.
Anna Sivani
Energy Work
Let's navigate through the different layers of being and connect you back to the distilled version of your true self. This work is highly experimental and channeled as everyone needs different things at different times. How this will work: We will look at your chakras, aura and overall energies, maybe we will draw cards, do a shamanic journey or retrieve parts of you lingering wherever or do a house clearing. We might do exercises so you can learn to do certain energy work required on your own going forward. Take my hand. You don't have to do this alone.
Angelique von Löbbecke
Intuitive Life Coaching through Tarot, Oracle Cards, and Crystals
These programs help you find clarity and ways to move forward in your life in a way that resonates with your soul. Through these intuitive sessions, we will help you release worry or any negativity while connecting you to simple actions that will energetically shift your life in ways that will support what you want to bring forward and manifest.
 Carla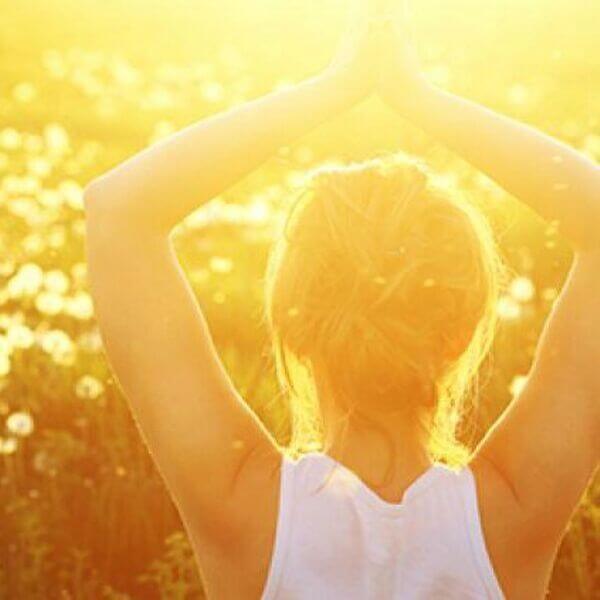 Tutoring Services and Tarot 
Tutoring services for grades K-6 in reading and writing. I work with students and families one on one to determine the child's learning style and how it can be used to build areas of strength and growth.
During my program, we will typically do 3 card spreads or up to 5 cards when more clarity is needed plus one oracle card to tie a message together. Ultimately, these messages are not set in stone. What happens next is entirely up to the individual. Please, no questions regarding health or life and death.
Miya
Women's Circles
A sacred container for women to gather and share, witness, and hold space for herself and for each other. It is an opportunity for each one to show up and just be, whether one is called to share and be heard without necessarily being given feedback unless one asks for it. It is essentially a co-created sanctuary where every woman feels safe as she is being witnessed or simply come to witness and hold space for other women like her. You may be in the dark and you're seeking for the light, or you may be the light who can shine bright for others, it doesn't matter because the only requirement is you come as you are, no matter where you are in your journey. You are always welcome, and you don't have to do it alone. You matter and you are supported always.
Restorative Yoga, Self-Massage, and Mindfulness
During this virtual Yomassage class, your journey into relaxation will begin with a breathing exercise created to bring you into the present moment. As your journey continues, you will be guided into 6-8 restorative positions and introduced to self-massage techniques, Class will end with a long guided visualization. By the end of your class, you will have experienced deeply restorative relaxation to help you continue with your day/evening with mindful calmness.
Energy Medicine: Mantra, Mudra, Meditation and Tarot Counseling
Relax and release ancient energetic patterns and thought forms to clear the way to more positive life perceptions. Class begins with signing of powerful Vedic prayer and a group sharing of blockages and beliefs that you wish to real ease or see from a new perspective for growth. The Tarot will be utilized for each case to show alternate possibilities of working with or through personal struggles.
Nourishing Creativity
Self-expression (picture-making, writing, voicework) is crucial for wellbeing. This program will guide you to write, doodle, paint and make sound. We will also use the healing power of combining pranayama with artmaking and this program is for people of all ages and abilities. No specials skills are required, and we will work with whatever materials you have at home.
Ayurveda, Sufi Spiritual Healing, Wellness Coaching
Ayurvedic consultations help to re-establish balance and wellness through diet and lifestyle changes as well as herbs. Sufi spiritual healing works to heal deep emotional and spiritual blocks that may be contributing to health problems or other issues. Prayers and chanting are used to connect to divine healing energies. Body awareness helps us to connect to what's going on inside. A whole body/mind/spirit approach is used to improve well-being.
Energy Work
Energy Healing sessions using Reiki or IET (angelic energy) to help support you in releasing lower energies, negative thoughts, blocks to abundance, manifesting Heart's Desires and more. All sessions are held as distance sessions and last for 45 min. After a session report will be emailed to you.
Anita Knight
Ayurveda- Health Consultations and Nutrition
Everyone is unique and requires an individual approach to diet. There is no one size fits all approach. My programs can help you create a balanced and nutritious diet plan to keep immunity strong and the mind-body healthy.
Astrology Chart Readings
The program can include birth chart readings, ascendant planet with benefits, Nakshatra & Rasi, major and minor transits with benefits/malefic remedies, planetary mantras and pujas, negative dosha with remedies, birth numerology and ancestral birth charts.
Pranayama and Reiki
Our energies can become stagnant and disrupted, leading to physical and emotional turmoil. These programs are designed to help get you back into health with breathwork and energy healing.
"There is no exercise better for the heart than reaching down and lifting people up."