Quality Ayurvedic Distance Education Made Accessible
Discover your path at Yoga Veda Institute. Whether you're seeking board certification through our NAMACB program or an internationally recognized certification that can be completed remotely, we've got you covered. Join our esteemed community of experts and enjoy the nation's most accessible Ayurvedic tuition rates. Welcome to Yoga Veda Institute.
NAMAC PROGRAM OVERVIEW
INTERNATIONAL PROGRAM
NAMAC Recognized Curriculum
As a graduate of our NAMAC Accredited program you will qualify to sit for NAMACB Certification Board Exams.  As a future student you may appreciate that 100% of Yoga Veda Institute graduates who have sat for the NAMACB Board Exam have successfully passed and are currently board certified Ayurvedic Practitioners. 
The National Ayurvedic Medical Accreditation Council (NAMAC) provides oversight over all recognized professional Ayurvedic educational programs within the USA.
NAMAC recognition status indicates that programs administer an approved course of study, thus ensuring well-trained professionals, and provides greater transparency for prospective students and the general public.
Yoga Veda Institute is a supporting member school of the The National Ayurvedic Medical Accreditation Council (NAMAC) and our Ayurvedic Health Counselor & Ayurvedic Practitioner programs are NAMAC Recognized.
Click here for more information on NAMAC program recognition and why it matters.
Our Mission:
Our Mission is to bring quality Ayurvedic Medicine & Yoga Therapy education to our global community regardless of financial ability. Ayurveda is universal, opportunity is not. Yoga Veda Institute (YVI) provides an educational structure and an integrated learning environment for individuals to become Ayurvedic experts of technical expertise, professional excellence, and personal greatness – namely Ayurvedic Practitioners of Excellence at a tuition price that is accessible to our global community.
Our Vision:
Our Vision is to change the face of medicine by educating a global community in a complete system of mind-body medicine that is unlike any other in the world.  
Our Culture:
Our Culture is inspired by the Ayurvedic Model of Care, reflecting philosophies, skills and behavior in both the way we model and train our students.   What we teach and how we teach exemplifies what it means to be a Ayurvedic Practitioner of excellence who is self-actualized and values courageous conversations and relationships built upon honesty and trust.  YVI delivers an Ayurvedic Model of Education; ultimately inspiring Ayurvedic students through their educational journey and beyond.
Expert, World-Renowned Faculty
Karta Purkh Singh Khalsa, A.D.
Khalsa is President Emeritus of the American Herbalists Guild, Director Emeritus of the National Ayurvedic Medical Association and your mentor in Ayurvedic Herbalism for Self Healing.
Terra Raffael
Terra Rafael is a positive and inspirational holistic women's health practitioner, writer, and instructor on women's health, focused on helping women find balance and your mentor in Self Healing for Women's Health.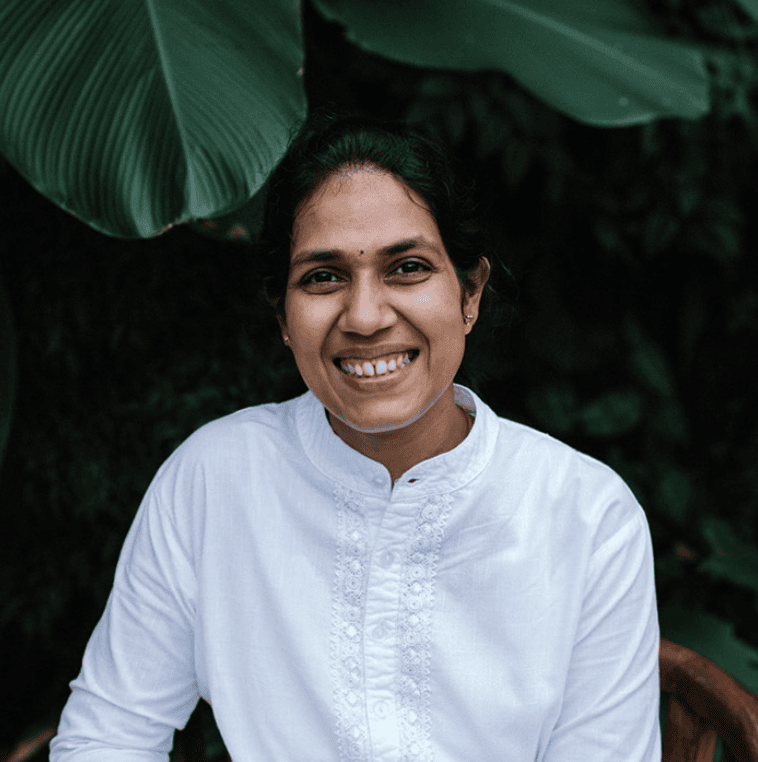 Dr. Resmi BAMS
Dr. Resmi practices Ayurvedic Gynecology & Pregnancy Care and has published research papers in renowned journals. She specializes in Yoga & Naturopathy and is your mentor in Panchakarma & Ayurvedic Detoxification.
Dr. Poilan BAMS
Hailing from a 180 yrs old Ayurvedic family and having an experience of 34 yrs in Ayurveda. He currently is the owner and director of a well known nursing home, hospital and teaching facility in Kerala, India. Doctor Poilan is your mentor in Ayurvedic Sciences.
Kate O'Donnell
Kate O'Donnell is the author of three Ayurvedic Cookbooks, including The Everyday Ayurveda Guide to Self-Care, The Everyday Ayurveda Cookbook and is your mentor in Ayurvedic Nutrition for Healing.
Marek Sawicki
Marek Sawicki is a professional instructor and a highly trained and experienced clinician. His comprehensive education includes being a graduate of The Ayurvedic Institute of Albuquerque, N.M. under the guidance of Dr. Vasant Lad. Marek is your mentor in Ayurvedic in clinical assessment.
Kaya Mindlin
Kaya is an IAYT certified Yoga Therapist, Ayurvedic Practitioner and Teachers' Teacher. She's logged over 10,000 hours credentialed study and wor k in Vedic therapies – Restorative Yoga Therapy, Clinical Ayurveda. Kaya is your mentor in Ayurvedic Nutrition.
Dr. Scott Roos ED.D
Teacher Scott studied upper division Sanskrit at UC Berkeley and Ayurveda at the Wellpark College of Natural Therapies in New Zealand and the Ayurvedic Institute under Dr. Vasant Ladd. Teacher Scott is your mentor in Sanskrit and Mantra for Ayurvedic Practitioners.
Christine Devlin Eck
Christine is the Director Sacred Window Center founded by the late Ysha Oaks. She has a background as an Ayurvedic Practitioner, Educator, Group Facilitator and Birth and Postpartum Doula and is your mentor in Ayurvedic Pregnancy, Birth and the Sacred Window.
Mission Driven.  Student Centered.
NAMAC Recognized Program with clear path to Board Certification
A leader in Ayurvedic Distance Education
Live classes taught by expert world-renowned faculty
Ayurvedic education done your way with our flexible track program
The nations most affordable Ayurvedic curriculum
Ayurvedic Education Made Accessible
"You will learn so much more than just Ayurveda. I truly wish that every person could experience this deep expression of self-discovery."
Curated Educational Experiences
Our dedicated team of Ayurvedic professionals carefully curates the most conscious & meaningful educational experience for our students through conscious connection and authenticity.
Conscious Global Community Network
At YVI we are more than a school.  We are a global network of likeminded Ayurvedic enthusiasts  from around the globe who come together to learn, grow, and share in our passion for Ayurvedic healing.
Expert Instructors in our Live Virtual Classroom
Decades of passion and experience are hallmarks of each member of our carefully selected faculty.  We connect experts to students in our live & interactive virtual classroom for a personal educational experience.
Lifetime Career Support & Guidance
A career in Ayurvedic Medicine is as unique as you are.  Just like everything in Ayurveda - your unique Dharma (calling) is no different.  All students receive lifetime career support & guidance to help you pave a unique path.
Study from Anywhere at Anytime
Take as many or as few classes as you like each trimester.  Watch live, or savor the recorded lessons later.  At Yoga Veda Institute you can study at your own pace, in your own time, no matter where your life takes you.  We are here.
Affordable Tuition & Flexible Payment Options
Accessible Ayurvedic Education is our #1 purpose.  Where other schools place roadblocks - we build bridges.  We offer the most affordable tuition in the nation, with additional flexible payment options and a robust Scholarship Initiative.  
"The curriculum was the main reason that I chose this program, and I have not been disappointed."
begin your ayurvedic journey
By taking advantage of early registration, students can truly make the most of their preparation time, build a robust support network, and fully immerse themselves in an enriching learning experience. Seize these remarkable opportunities and connect now to embark on a transformative educational journey with us. Rest assured, we offer convenient payment plans to accommodate your needs. All you have to do is select your desired program below, choose your preferred payment option, and commence your journey towards success today. Don't delay, start shaping your future now!
Ayurvedic Health Counselor (AHC)
12 Month | 660+ Hour Program
DUAL CERTIFICATION AHC + AP (Recommended)
24 Month | 1500+ Hour Program
Ayurvedic Practitioner (AP)
12 Month | 800+ Hour Program
"I feel respecting the teachings is essential. It's important for me to honor the lineage. I love your program."
Welcome to Yoga Veda Institute 
Scholarships
How We Pay It Forward
Ayurveda is universal, opportunity is not.
Ayurveda transforms lives.  We are committed to making the world a better place by curating a high quality, internationally recognized Ayurvedic experience that is accessible to our global community.  If you're familiar with our work, you know that we believe Ayurveda should be accessible to everyone. 
All are welcome to apply for our Scholarship Program.  
"I learned more in Yoga Veda's Foundation Courses than I had in a whole year at another school."
Now Accepting New Students
Whether you possess a deep passion for holistic wellness, yearn to expand your understanding of Ayurvedic medicine, or aspire to create a meaningful difference in global communities, our comprehensive programs provide an extraordinary fusion of timeless wisdom and contemporary relevance. Accompany us on this transformative expedition of self-exploration and career advancement as we dedicate ourselves to fostering the holistic well-being of individuals and communities across the globe. Enroll today and commence an enriching journey towards becoming an esteemed Ayurvedic Health Counselor or Practitioner.