Conscious Business Design + Mentorship + Mastermind
You've got a vision & a burning desire to create a conscious business that gives back to the community that you serve.  You can feel it inside you, and you know that you can make a difference.  But without clarity, vision, and the ability to consistently focus on the right strategies it can be overwhelming. You don't have to be like everyone else.  You can be different, and you should be

different

.  
Stop spinning your wheels.  Stop filling those notebooks with dreams that never come to pass.  Together we can create the business you've been dreaming about.  You need guidance, and a clear roadmap.  You need a mentor.
Working with a mentor can fast-track your business and save you years of expensive trial and error.
My purpose is to help budding conscious business entrepreneurs create thriving, sustainable businesses, built around their lifestyle and passion.
I'd be honored to work with you too.
Conscious Business Design Mentorship
The Conscious Business Design Mentorship is a 6-month (online) mentorship program meets mastermind with Yoga Veda Institute co-founder & creator, Jacky Rae.  This program is

designed for heart centered entrepreneurs who want to build a meaningful, profitable, purposeful business centered around their unique gifts.
is the conscious business mentorship right for you?
Perfect for Product Based businesses. If you sell physical or digital products you will take your product, and your brand to new heights.
service based (Onlne) business owners will learn how to connect with perfect clients you're meant to serve, and create transformative programs clients rave about.
brick and mortar business owners will take it to the next level with a creative online presence, new revenue streams and a path to stay relevant in todays changing world

. 
I'm Jacky Rae, co-founder & creator of Yoga Veda Institute and I am honored to be your mentor, and your guide as we navigate the waters of starting your new conscious business, together.
I'm an entrepreneur.  I've built conscious product and service based businesses in countries around the world for more than 20 years.  I've owned businesses in the USA, Mexico, Thailand, and the Cayman Islands.  Over the last decade, I've built and run yoga studios, multiple retreat centers,  successful yoga teacher training programs, international retreats, and detox centers around the world.  I've hosted international retreats, created online programs, taught business consulting courses, and of course, co-founded Yoga Veda Institute.
I've done all of this, while working less than 20 hours a week, on my own terms.  I've done this as a mom of 4 small children, and while traveling the world helping others create their dream businesses.  And all of this has been accomplished with zero outside funding, no investors, from the ground up.  It all started with a burning desire in my heart, and an idea. 
If I can do it, YOU can do it. I can show you how.
You see, helping you get out of the "stuckness" of wanting to create your dream life, and actually CREATING your dream life, is where my passion lies.  It's what lights me up inside.  It's my purpose.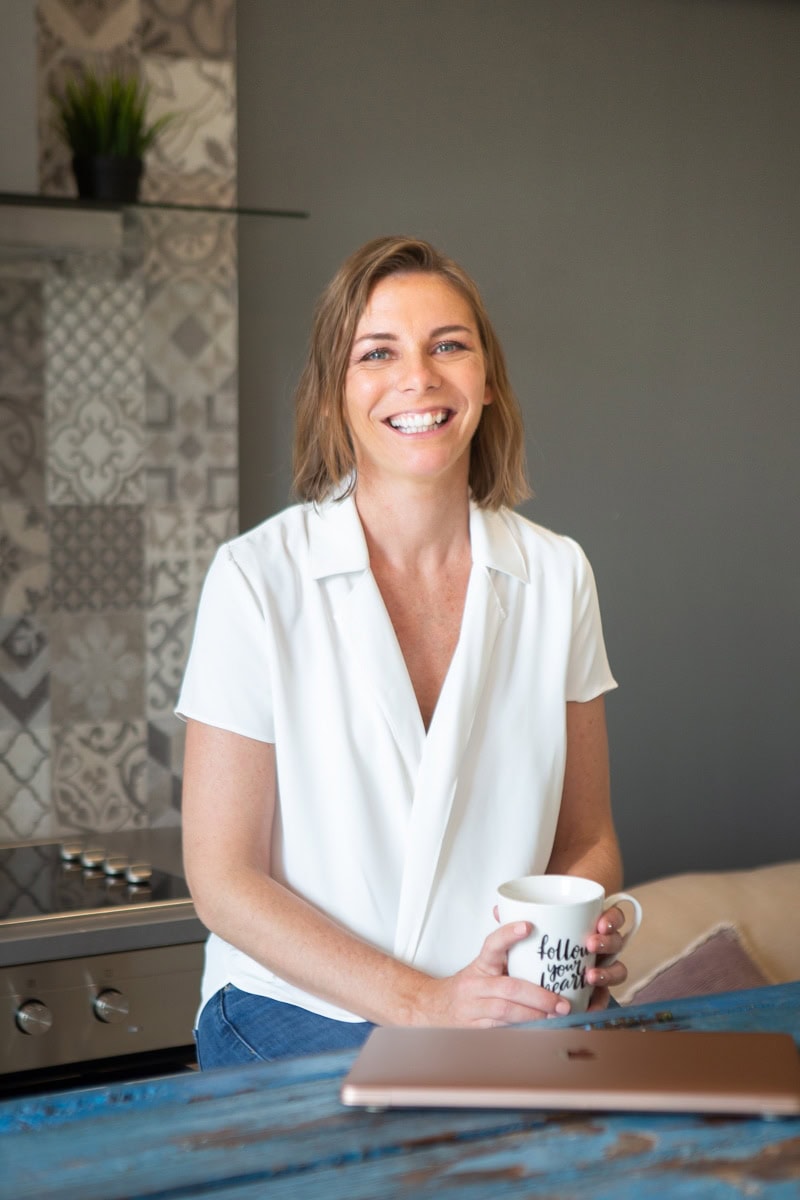 My purpose in life is to help other women create conscious, creative, sustainable businesses so they can live the life of their dreams while still having time for the things that matter most.  
This 1:1 mentorship is intensive and challenging.   Your success will depend on the work you are willing to put in.  Together, in weekly, 1:1, hour long deep dive calls, I'll walk you through a proven system.  I'll give you lots of step by step guidance, and assign a weekly "to do" list so you know you're making steady progress to create your dream business. 
Running a business requires focus, drive, and a whole lot of courage.  Most of all, consistent action is required.  At the end of our 6 months together, you'll have a budding business, a strategy for predictable profit, and a friend to count on when times get tough.
My primary goal is to teach you HOW to think like a conscious business entrepreneur – so that you have skills that will serve you for the long haul.  
The Conscious Business Mentorship is for purpose driven entrepreneurs who are ready to take their business to the next level, design a business around their busy lifestyle, and create a sustainable, modern, minimalist business that makes the world a better place.
CORE MENTORSHIP PROGRAM DETAILS
6 Month Conscious Business Design Mentorship
Monthly LIVE 60-Minute Zoom Mastermind Calls + Weekly Email Progress Checkins
Module 1
Design Your Signature Strategy
Every exceptional business is built on a strong sense of passion & purpose.
Together we'll clarify your vision and passion statement, set tangible bite sized goals, determine and harness your unique strengths, and articulate your bigger mission, your Purpose.
At the end of this month, you'll have a clear action plan to achieve your vision.
Module 2
Create A Responsive & Beautiful Website
A pretty site isn't enough — your site must convert into quality customers.
We'll determine what is needed and will make sure your website is set up to build trust, convert prospects, and make sales 24/7.
At the end of this month, no matter what your budget, we'll make sure your site is an effective sales machine.
 Module 3
Design a Mindful Marketing System
Content marketing is a must, but it doesn't have to be stressful.  A mindful marketing strategy based on attraction rather than promotion is the key to a predictably profitable business.
Together we will streamline your content creation so you can produce more of the right content in less time, drive more sales, and send the perfect ratio of free vs. promotional content.
You'll have a simple and effective content strategy you enjoy that will grow your business – without burning you out.
Module 4
We Will Create a Minimalist Marketing Plan
Email marketing is still one of the most effective business strategies out there, but most entrepreneurs do it wrong — if they do it at all.
This month, you'll increase sales, keep a steady stream of traffic and warm leads coming to your site, and use the power of parallel audiences to elevate your brand.
At the end of this month you'll have a clear program or product launch formula to know when and how to email your audience so that you can market directly to those you're born to serve. 
Module 5
You'll Have a Sustainable Business that Clients Adore
The key to a profitable, long-term business is knowing how to create raving customers.
This week you'll learn how to position your offering to maximize sales, why proactive sales prevention can be your biggest sales booster, and — if you plan to offer programs online — a comprehensive punch list for the do's and don'ts of online program delivery. 
Understand the 8 creative cul-de-sacs (aka time and money sucks) that almost everyone falls into and how you can avoid them.
At the end of this month you'll know how to price, position, and deliver an exceptional experience so that those future clients can't wait to buy what you have to offer. 
Module 6
We'll Create Your Master Strategy to Create Predictable Profits 
Marketing and sales are the lifeblood of every profitable business, but it doesn't have to be hard.
This week, you'll uplevel your skills to market and sell with heart, integrity, and impact. Once you develop this capacity, it doesn't matter how technology or platforms change. You'll know how to thrive. 
This month you'll get the tools you need to set your business on a path of continued growth.
As a VIP member and as a 1:1 client you'll get personal access to me.  My VIP clients get access to me via a private message app so that you'll be able to ask your questions even betwen classes ifi you get stuck.
A weekly opportunity to connect live with other conscious biz designers who are also walking the path with you.  Ask your questions, make valeuable connections, get accountability, and network along the way.
In this members-only area, you'll be able to access all the live classes, session recordings, bonus trainings, guided meditations & bonus classes, and your recommended resources 24/7.
Connecting with like-minded souls who understand and walk the path with you. Within the live classroom is where the magic happens. Here you'll be able to share & reach out for support.
The scariest part of starting a business is how lonley it can be.  How can we make the best decisions when we're operating inside a vacuum?  With a mentor you don't have to go it alone anymore.
Just learning Ayurveda is not enough to take your career to the next level.  That's why we have ongoing career support & guidance available to you throughout the duration of your program and beyond.  Because the world needs that special gift that only you have.  We are here to help you make that dream a reality.
1:1 Bouns "Deep Dive" Call
At the time of enrollment, schedule your New Student orientation.  Our dedicated student adviser will guide you through our online course platform, make sure you have a clear path forward that works with your schedule, and answer all your questions.
After the program comes to an end, your support does not stop there.  You'll remain a VIP member of our Conscious Business Community and have continued access to business support via email.
Imagine where you could be just 6 months from now!
$0 due today.  You will only be invoiced after your first "Deep Dive Call" if together we determine that the program will be a good fit.
Click "Schedule Deep Dive" below to select your weekly time slot.
The world needs that special gift that only you have.