Here's how to get started:

› Browse our Ayurveda Practitioners below to find your best personal match, or click the "Schedule a Free Clinic Call" with our Clinic team to discuss your needs.
› Click the "Enroll with Practitioner" button for your chosen practitioner, and then complete your registration.
› If you need to apply for a scholarship, click the "Apply for Scholarship" button and complete that process first.
› After completing your registration, you will be redirected to the calendar to pick an available time for your first session with your Ayurveda Practitioner.
› You'll also receive an email confirmation with your Initial Intake paperwork and instructions to complete this and email to your practitioner.
› Join your first 1-hour video session with your practitioner to review your paperwork, set your weekly recurring session time, and identify your most important first step.
› You'll either implement your recommended behavior, or you'll have challenges. Both are fine. If you've made the change, you'll report on the results and continue with your next step. If you haven't, you'll explore what got in the way for you, and what further support you may need to be successful with the change.
Our Approach to Effective Ayurvedic Health Care
Ayurveda is incredibly effective at understanding and addressing the root causes of disease to reestablish balance and harmony and maximize the body's natural ability to heal. Whereas, a medical doctor, acupuncturist, chiropractor, or even a massage therapist do treatments or therapies ON you, an Ayurveda Practitioner is primarily focused on helping YOU work on YOURSELF.
Making necessary changes to your lifestyle and diet can be much more challenging than receiving a massage, or even going through a surgery, but these are the changes that are essential for resolving long-standing issues and preventing further declines in health that can severely impact your life, your work, your relationships, and your future.
Our clinic provides a team of Ayurveda Practitioners who work with your over 3 month terms with weekly 1-hour video sessions. It's acceptable to skip an occasional weekly meeting if necessary, since you'll have sessions anchored in your life each week.
Our Ayurveda Practitioners help you address 4 key areas that are essential for long term sustainable results:
Behavior:
They will identify the simple high leverage behaviors that are most responsible for the imbalances leading to health challenges, and the most important change you need to make first. They will give you just one next at a time that will make the biggest difference.
Consciousness:
They will also help you identify any inner obstacles in your consciousness, your mindset or feelings, that could sabotage your success. Even a simple change can be confronting, and so we often need support to see how we can stand in our own way.
Culture:
It's easier to make changes when you have support. Your practitioner will be a part of your support network, and encourage you to engage other people in your lives as support pillars. They'll gently point out when you use blame to avoid responsibility for your own health and choices.
Systems:
Your environment and your schedule can work with you or against you in the effort to build new behaviors and priorities. Your practitioner will help you find the additions or subtractions that will support your success.
This is an incredibly simple and powerful program for you to get the results you want with your health,
while avoiding the costs and negative impact of neglecting your health over time.
There's no better time to start than now, so go ahead and browse our Practitioner team to find your best fit,
or book a free call with our Clinic to discuss your needs.
All of our Ayurveda Practitioners have been chosen because of their warmth, knowledge, and professionalism. Each of them have specialty areas of focus, so that one practitioner may better meet your unique needs. You can browse our practitioners and explore their specialities and stories to find the best match for you.
Stephanie Lopez Gilmore
Languages: English
Specialties: Women's Health, Weight Management, Hormonal Health, Fertility
Certifications: Precision Nutrition, HCI Holistic MBA: Health/Life/Business Coaching, Ayurveda Practitioner, TRX Certified Coach
Stephanie helps her clients find the root cause of their symptoms and create a comprehensive program to help them reverse the signs and symptoms by healing from within. Most of her clients who are looking to lose weight have an underlying problem of hormonal imbalance and have gone undiagnosed. She takes a closer look at what's really going on with the body and helps her clients not only eat better but feel better overall by balancing their hormones and improving their digestive health.
Read more
As a teen, she struggled with heavy periods, PMS, and to top it all off was prescribed birth control at 14 years old to "balance" her hormones. The medication leads to weight gain, depression and suicidal thoughts and eventually to an eating disorder. Fast forward to her adult years and she added more stress on her body though fitness competitions with extreme diet and exercises. Although she looked great she did not feel great at all and soon realized that things needed to change fast. She took it upon herself to get an education in physical fitness, nutrition, hormonal health coaching, and finally landed upon Ayurveda.
Over the course of 4 years she has seen a dramatic change in her life. She is happier, more energetic, confident, and was able to reverse her hormonal symptoms and increase her fertility. She is now expecting her first baby July 2020 and has helped her clients achieve similar results. She is compassionate and brings a wealth of knowledge to her practice including tools to assist with mental health and wellness such as meditation and self love practices.
Julie McNulty
Languages: English
Specialties: Gut Health Issues
Certifications: Ayurveda Health Coach, Ayurveda Practitioner, Certified Nutritionist
Julie struggled with the inability to lose weight, suffered major fatigue, depression, insomnia and experienced extreme sugar cravings. She was always on a roller coaster, gaining a ton of weight, and then starving herself to get the weight off. She tried every diet program on earth. If you can name it, she tried it.
Read more
The heaviest she ever weighed was 237lbs. Not to say that the scale is "that important" but she was so obese that she was starting to have other health issues as a result. She made a promise to herself that she would never get that obese again. Her legs would swell, her back would hurt, and she was so incredibly tired. She starved herself under the care of a physician and lost most of the weight in just 6 months. Losing weight with such extreme measures was not healthy or recommended. Not only did she put a ton of stress on her body, but the weight came back on and again, and her eating and weight was out of control.
7 years ago, she hit another low point in my life. The weight she had lost crept back on, and again, she felt out of control with her eating habits. Her starting weight was 203lbs. She was obese according to BMI, had no energy, and needed a nap every day just to function. She was constantly sick, and had strep throat 5x in the year prior to starting her health journey. In addition to Strep throat, she always got bronchitis and it wasn't pretty. She was often sick and it would take months to recover. Following every illness she was always prescribed Antibiotics which always made her feel worse. Little did she know this aggregated her gut health issues. She constantly craved sugar, and ate donuts, ice cream and cookies, DAILY. She survived off 2 pots of coffee and 5 hour energy drinks and was STILL TIRED!
At the time she started her health journey, she was a new mom and had so much guilt because she truly wasn't happy. She couldn't even get off the couch to play with her kids. Her physical and mental health was taking its toll.
In April 2013, she began her journey into gut health. She became an advocate for gut health because she was truly able to see and FEEL results. She started introducing healthier habits, incorporating probiotics, herbs and supplements. Since making those changes to benefit her gut, she lost 50lbs. Most importantly, she has KEPT IT OFF. No more roller coaster! Her energy is through the roof, and she no longer drinks coffee to keep going. She's rarely sick, and her mood has improved by leaps and bounds! She has her confidence back and her cravings for sugar have decreased. It feels good to feel in control of her eating.
For the first time in her life, she has sustained willpower! She loves incorporating healthy foods into her family's diet and incorporating healthy exercises her entire family can do together.
Small changes can add up to big results if you just never give up.
If you are looking for a solution to your health issues, or you need help losing weight, trust your gut and take the leap. You and your gut, will be so HAPPY you did!
Annie Barrett
Languages: English, Spanish
Specialties: Menopause, Peri-Menopause, Sleep
Certifications: M.A., YHC, E-RYT, Wellness Educator, Certified Health Coach, Ayurvedic Wellness Specialist, Registered Yoga Teacher and Trainer
Annie has worked in the field of education, yoga, and wellness since 1998. She educates and empowers groups and individuals to live more vibrant lives with the tools of holistic wellness, coaching, mindfulness, habit change science and yoga. As a wellness educator, she is skilled in creating and delivering wellness curriculum and courses in both online and in person formats. She has an excellent record of service in public education, community healthcare outreach and multicultural education.
Read more
As an Ayurvedic wellness specialist, Annie has a comprehensive knowledge of health, nutrition, and fitness issues and is trained to provide integrative and preventative healthcare and wellness coaching focusing on diet, lifestyle, and stress reduction techniques using the tools of the Ayurvedic healing system, yoga, and habit change science. While Annie has worked with people of all ages, her area of specialization is working with peri-menopausal and menopausal women ages 40 to 65 who suffer with health issues such as stress and overwhelm, worry and anxiety, weight gain, insomnia, food cravings, low energy, and hormonal imbalances. As a wellness strategist, Annie's aim is to listen deeply, see each client as a unique and whole person, and work cooperatively to restore balance and well-being.
Nathalie Gajdos
Languages: English
Specialties: Mental & Emotional Health, Lifestyle & Stress Management, Couples Health Coaching
Certifications: Diploma in Correctional Intervention, BA in Criminology minor Psychology, Diploma in Laboratory Techniques, Yoga Health Coach, Ayurveda Health Coach, Ayurveda Practitioner, Ayurveda Yoga Therapy, Ayurveda Yoga Therapist & Sivananda TTC, Kundalini TTC
Nathalie Gajdos combines the healing aspects of Ayurveda and Yoga with her strong interest and formal education in personal development and human behaviour to offer holistic wellness services globally.
Read more
Her search for healing from a long-standing history of depression and anxiety began at the age of 9, experimenting with food, drugs, and alcohol to "self-medicate". Not surprisingly, seeking control and pain relief through these methods merely compounded the problem. Over the years she met with numerous therapists and doctors, and took many prescription medications. There were some slight improvements over time but nothing that truly addressed the problem beyond masking the pain. Her depressive episodes continued into her mid 30's, when she discovered Ayurveda in 2014, which provided her with a completely new approach, a truly holistic approach to actual healing.
Through Ayurveda and Yoga she discovered a self-fulfillment and ease of life she previously thought to be unattainable. Today she lives life from a place of joy rather than one of anguish or despair. It is now her desire to share this excitement for life with those who are suffering from anxiety, depression, stress, mental, emotional, and Spiritual issues.
Amalgamating her personal experiences and life lessons with her wide spectrum education and trainings in behaviour change, lifestyle, nutrition and Spirit, she now works with individuals and couples in an organized, approachable, honest and compassionate demeanour that empowers those who are ready for change, to promote a life of ease and fulfillment of their own.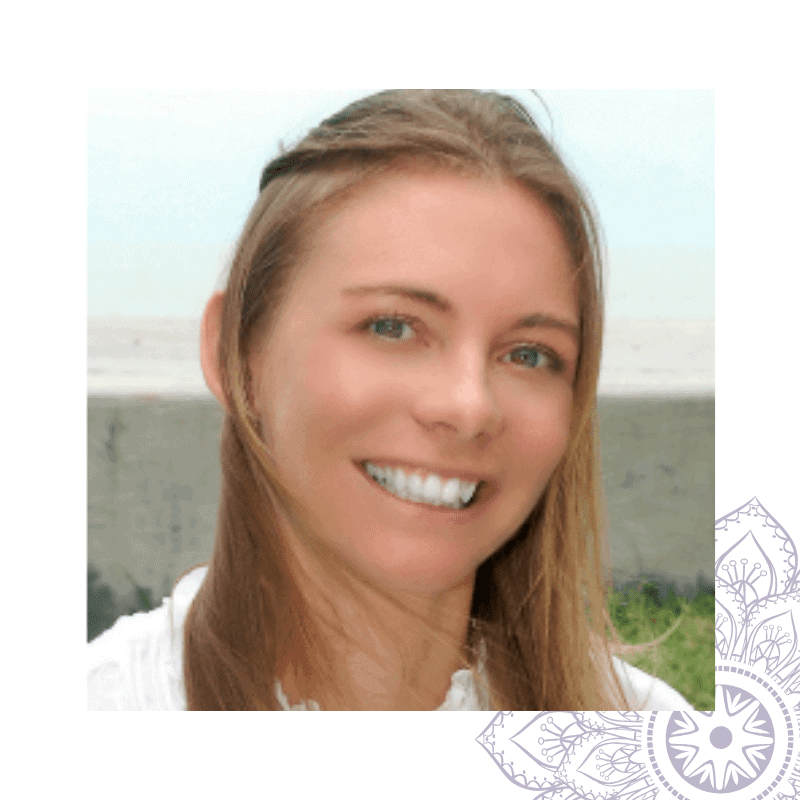 Jacky Rae
Languages: English
Specialties: Prenatal, Pregnancy, and Postnatal
Certifications: Ayurvedic Practitioner, Clinical Yoga Therapist
Jacky Rae is a certified Ayurvedic Practitioner and Clinical Yoga Therapist (IAYT). She specializes in Ayurvedic yoga therapy, Ayurvedic cleansing, Nutrition, Prenatal and is the co-founder and acting director of Yoga Veda Institute.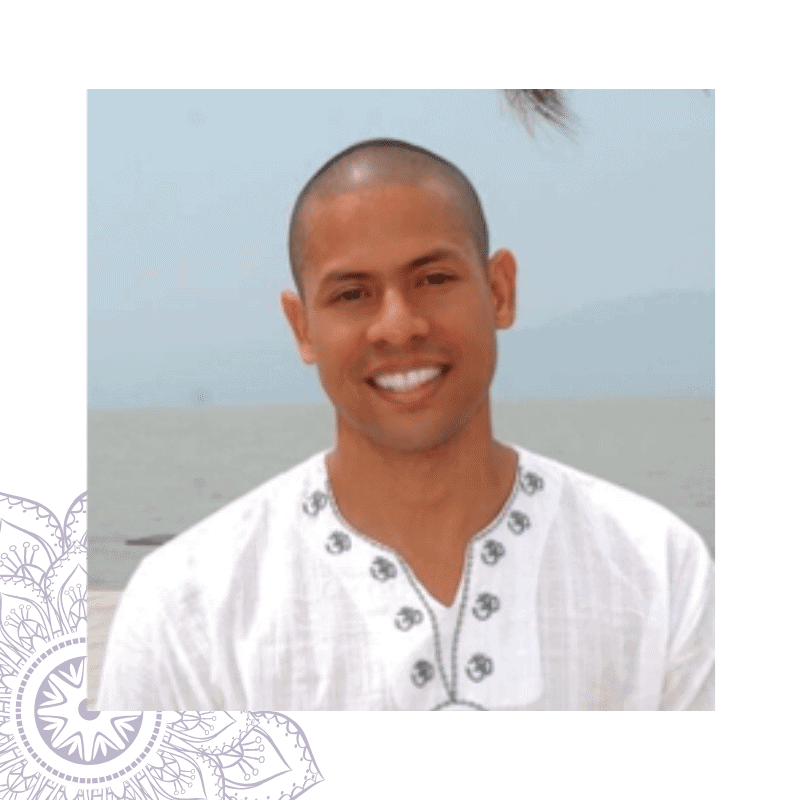 Andy Betancourt
Languages:English, Spanish
Specialties: Spirituality, Anxiety, Depression
Andy Betancourt is one of the founding directors of Yoga Veda Institute. Andy believes that by observing life we can learn the true meaning of our existence. His deep understanding of the inner workings of the human mind and behavior help him to guide you into a journey of self-healing.